A Week in the Life of a Precogger
I was drawn to PreCog because its strive to create a positive social impact was at the core of all the work it was involved in. Professor PK's infectious energy and passion for the lab won me over during these introduction meets and I was eager to join the driven team and be part of meaningful work.
I'm Pooja Desur. I recently graduated with Honours from the undergraduate Computer Science Engineering Program at IIIT Hyderabad in April 2023. This coming fall, I'm excited to be joining the Graduate Data Science program at Columbia University in New York City! I was recruited as an Honours student into PreCog at the end of my second year. Through my Precogger journey, I worked on three main projects – Fraudulent Practices in the Google PlayStore, the Effects of the COVID-19 Pandemic on Music Listening Habits, and Coreference Resolution. I was involved in two paper publications – Erasing Labor with Labor: Dark Patterns and Lockstep Behaviors on Google Play published in ACM HT'22 and "The Times They Are-a-Changin": The Effect of the Covid-19 Pandemic on Online Music Sharing in India published in SocInfo '22. I was fortunate to work with collaborators from around the world – particularly Professor Duen Horng Chau from Georgia Tech, Professor Amanda Krause from James Cook University in Melbourne, Australia, Professor Vinoo Alluri from IIIT-H, as well as a great team comprising of students from IIIT-D and IIIT-H. Obviously, the hectic paper-writing period compared with the dreaded lulls in the project are drastically different experiences, but I want to share what an average week at Precog (at least mine) looked like. Hopefully, this serves as a sort of peek into the world that is being a Precogger.
Week in the Life (WL)
Mondays
Every project (or thread as they're called) at PreCog has a weekly update meeting with PK, the external collaborators involved in the project, and the student team. External collaborators help to bring a fresh new style of approaching ideas and completing tasks. During meetings, the questions which make you re-evaluate the "why" of the project are the most hard-hitting but vital. It was so easy to get lost in the implementation of the project to get results that I'd lose track of the core "story" of the project. Some weeks when I'd feel like I didn't have many updates to share, I'd be certain a meeting would not have any fruitful outcomes. However, in those cases, the meeting was a great refresher to the way I thought about the project. They had a significant impact on my motivation to work on the project itself. The "gyaan" I've probably heard the most from PK is owning the project and running with it. After each meeting, my team and I would consolidate the feedback and formulate it into a plan of action for the upcoming couple of weeks.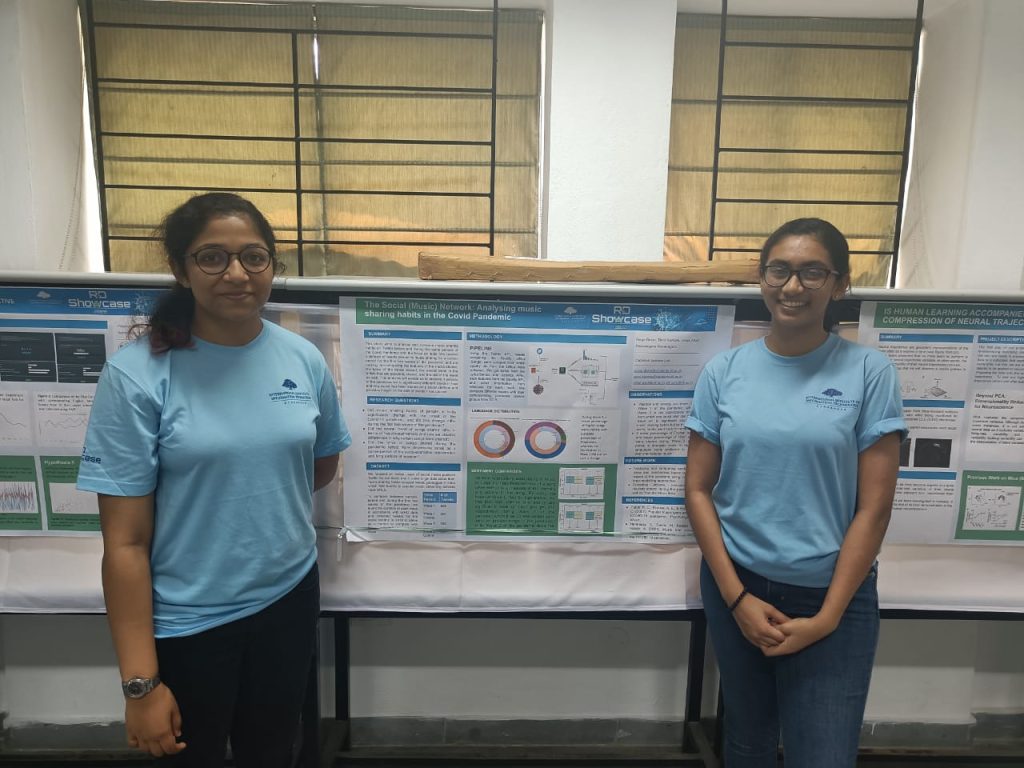 Tuesdays
The first few days after getting feedback, I'd try to take a step back and look at the project from an outside view. I learnt that a continual literature review is extremely helpful and actually very necessary throughout the course of a project. The newly renovated constantly sunlit PreCog lab set up at IIIT-H (which used to be the THub building) with its fun workplace corners was definitely a bragging point. The lab would never be empty no matter what time of the day it was and I'd always have some company to dip downstairs for a coffee break and chat when the midday dull hit.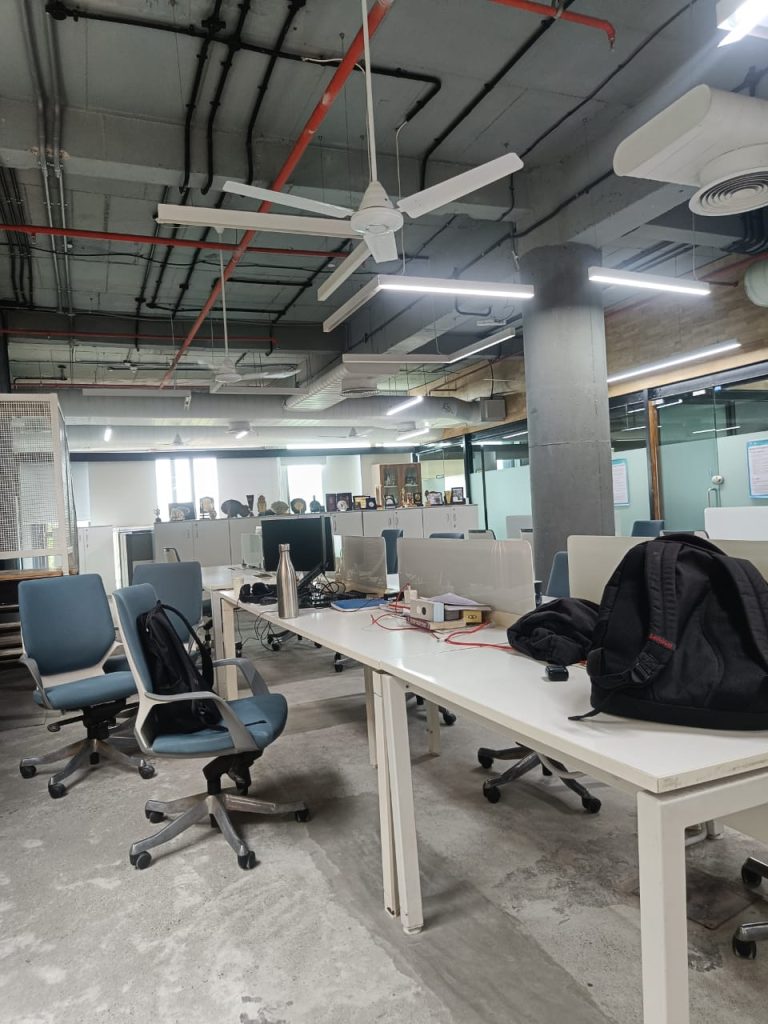 Wednesdays
Whatsup Wednesdays (also known as WUs — anyone who knows PK will know he loves his acronyms) are meetings people not even associated with our lab have heard about. These three-hour update sessions with the entire lab consist of everyone discussing their weekly updates. Getting over second-guessing my questions and feedback allowed me to participate more and being heavily involved left me feeling a lot more connected to the lab. I picked up new concepts and even technologies from other ongoing threads I wouldn't have heard of otherwise. These helped me in my own project's hypotheses and experimentation a multitude of times. Afterwards, if anyone in the lab had gotten a paper accepted that week, we'd make sure to celebrate at the Vindhya canteen!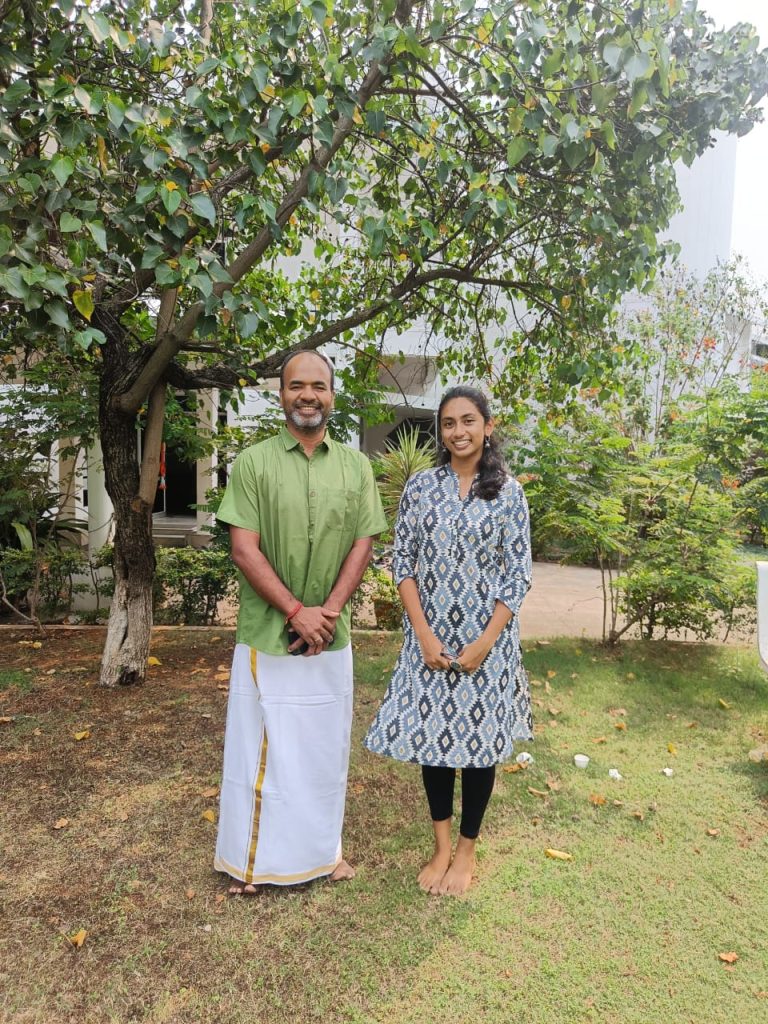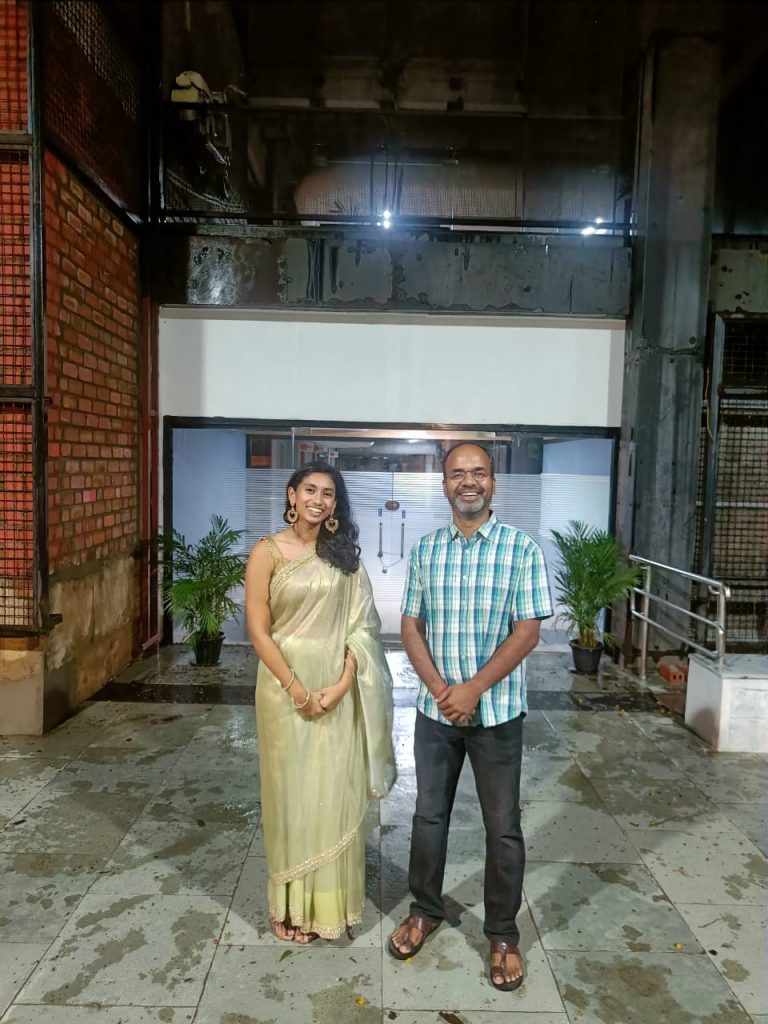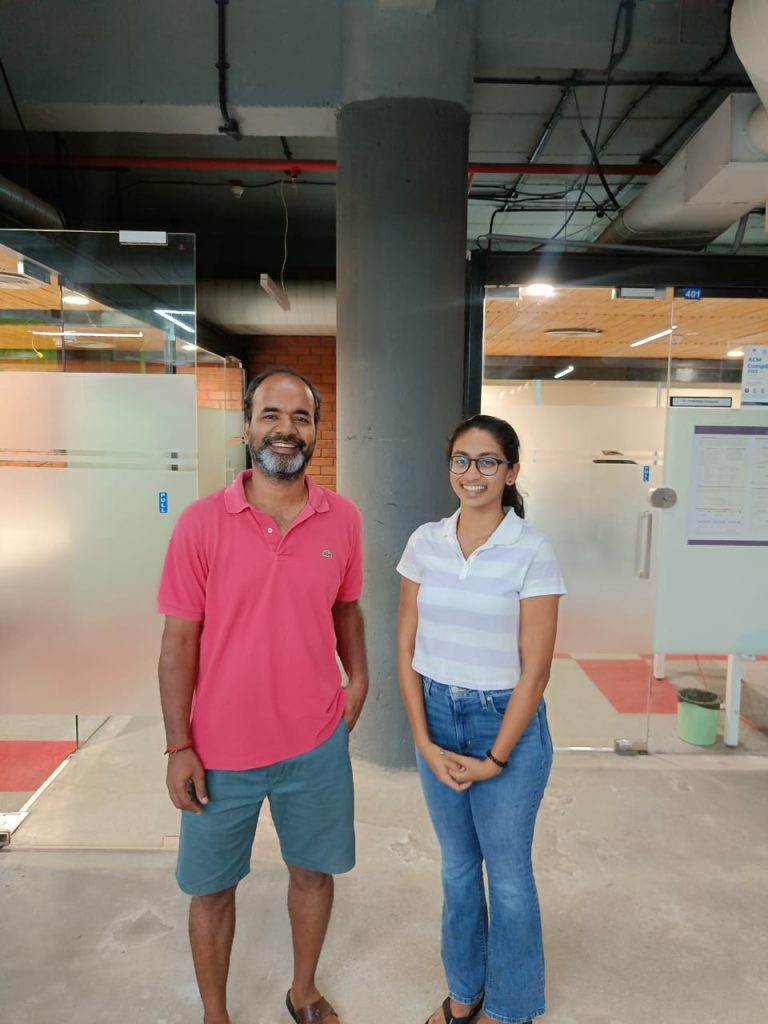 Thursdays
Mid-week internal group meetings with the student team were just as – if not more – important than weekly meetings with the professors. We would meet up to split up tasks in a more concrete manner, share updates and insights, and ask for help if we were stuck in anything. Being on the same page as your team in terms of the project's progress helps it to move forward and not feel as alone in all of it when things get hectic. In PreCog, PK ensures every project has a team backing it — there's never just a single contributor.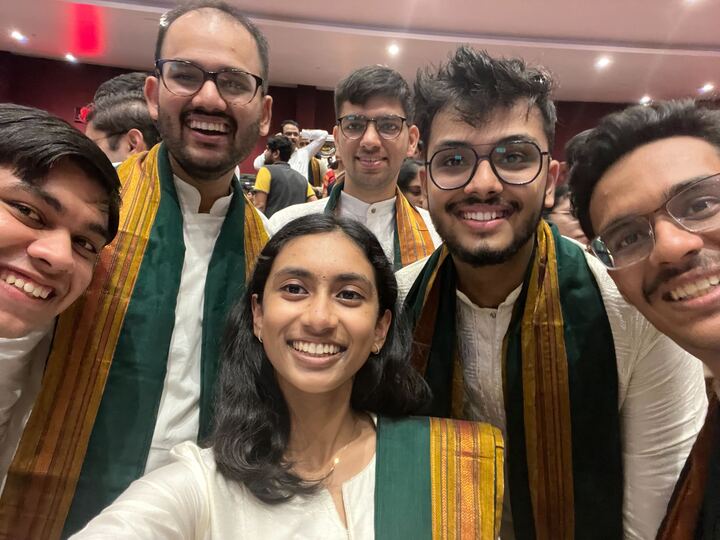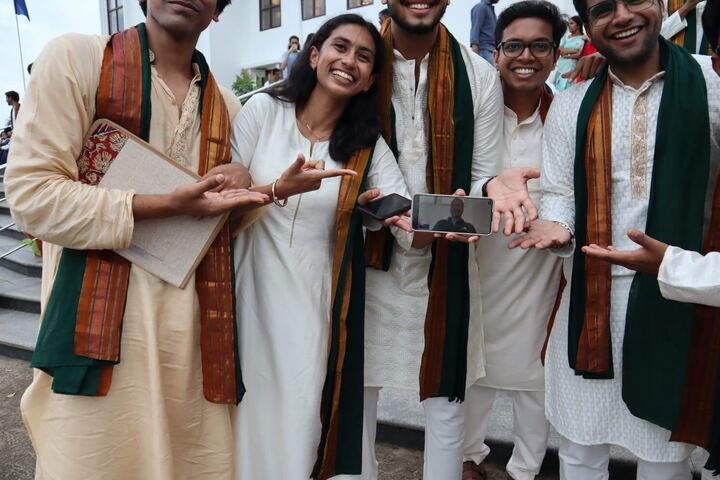 Fridays
Either at the start of the project or when a project seems like it needs a reset, the lab organises Deep Dives (DDs). These are sessions where the project is completely picked apart by the rest of the lab. Different perspectives from people working in different areas asking different questions help to blow the project wide open when it feels like it might close in.
The pillars, who are mostly PhD students and those who contribute heavily to the lab, are often the most involved in these sessions and in fact, all the proceedings of the lab. They're the first people who'll volunteer to help if you need a paper review or feedback from a paper presentation rehearsal for a conference.
Once a year, PreCog holds lab dinners, where PK treats the whole lab, all sporting PreCog shirts, to a fun group activity and dinner! Building relationships informally with lab members really helps to build familiarity and trust. It helps a lot on the work side of things too since everyone now feels much easier to approach and the lab environment feels more friendly and less intimidating. The last dinner we had, we listened to PK's stories of his times at CMU, movies and shows we were watching and somehow even ended up discussing cooking recipes.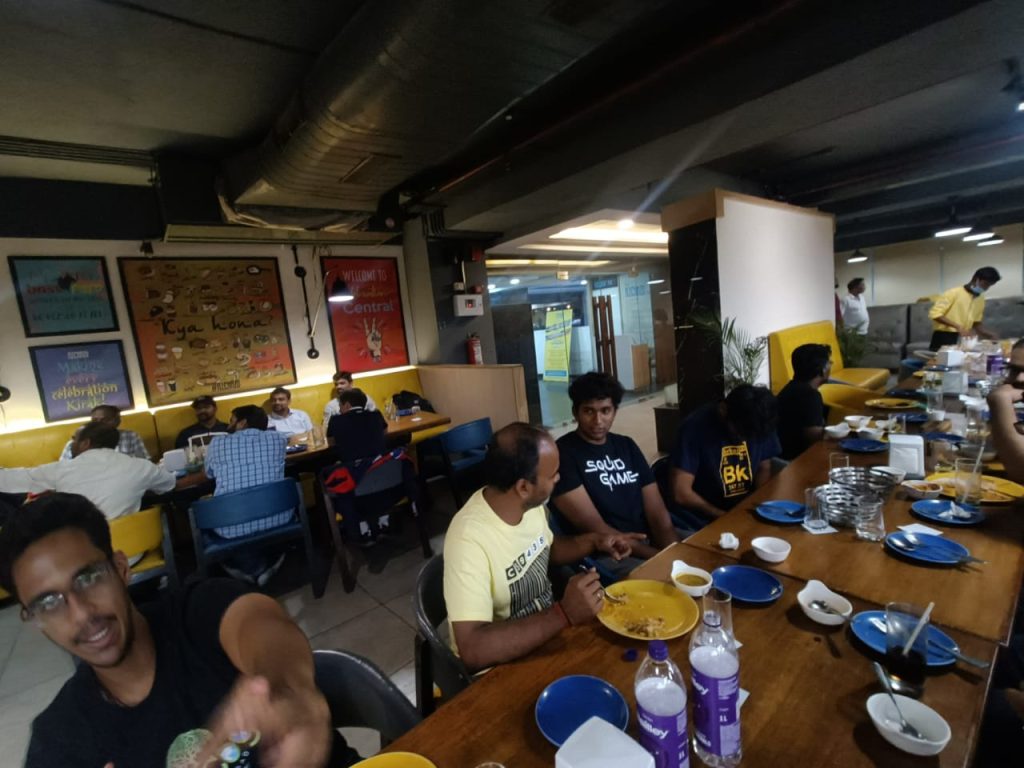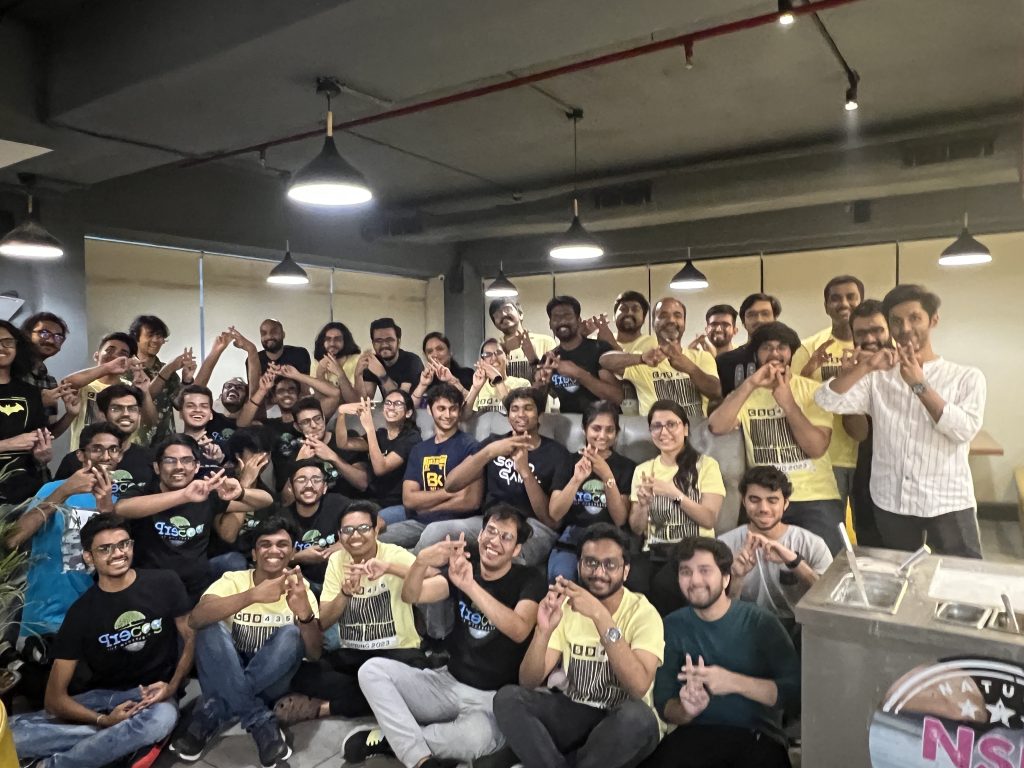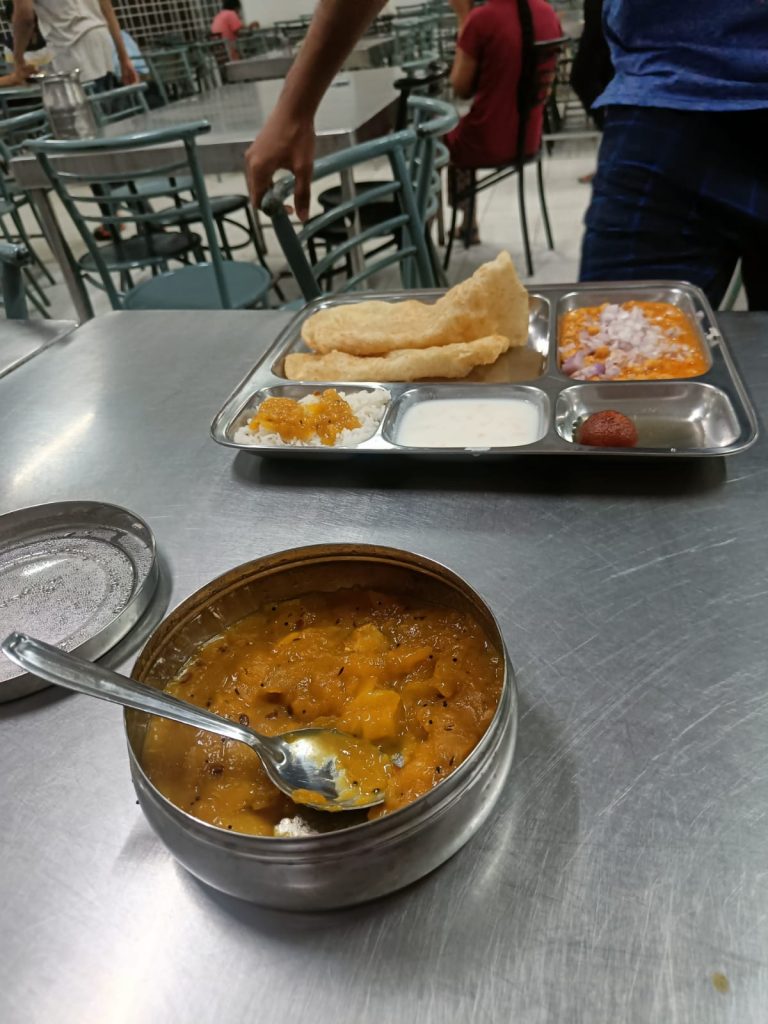 Saturdays
Brainstorms (or BMs) took place on Saturday afternoons, where one lab member led the session discussing an impactful paper. I picked up a lot of skills from other lab members in presenting work and being able to capture attention for an extended period of time. While all the discussed papers were interesting in their own right, what made a BM session captivating was how well a presenter was able to convey their ideas to the audience, which is a mark of a good researcher.
With a couple of days left for meetings, Saturdays are also the days I'd sometimes worry about not having concrete positive results. It took me some time to learn, but I eventually realised that sharing what failed in your experiments is as important as sharing what worked. Progress isn't linear. Everyone understands that and it's not something to be apprehensive about.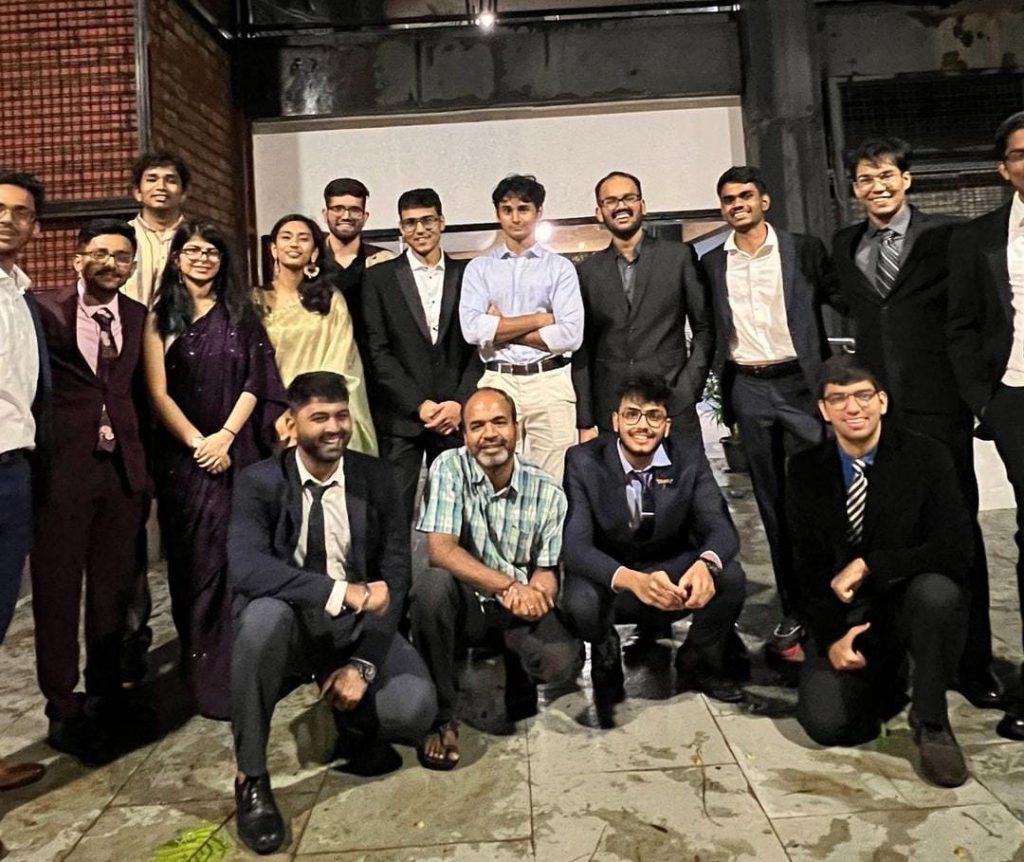 Lessons Learnt (LL)
These are the three major lessons I took away from Precog that will stick with me wherever my career takes me.
Showing Up
Making sure I attend as many lab sessions as possible in the second half of my Precog journey is what really changed my view of the lab and I think the lab's view of me. Precog hugely thrives on a give-and-take. I used to think I was doing my part by solely working on my project, but I only later realised I was only able to work on my project well when I felt like a contributing member to the lab in all its other aspects.
Self-Promoting
Often the first thing people know about PK is his big presence on social media. I've learned that networking yourself and your work is how you can ever hope your work can make an impact and reach the right people. Marketing yourself brings about new, exciting opportunities. Why deprive yourself of that?
Stop Digging
My tendency is to keep trying over and over when I feel stuck in my work, which mostly leads to me feeling frustrated and hopeless. When you find yourself in a hole, stop digging. It's hard because it feels like giving up. However, it isn't valuable for anyone for you to be stagnant. Sharing your problems (and your feelings) is a great way out. If I had just reached out to someone when I felt stuck, I would have saved hours of time, energy and patience.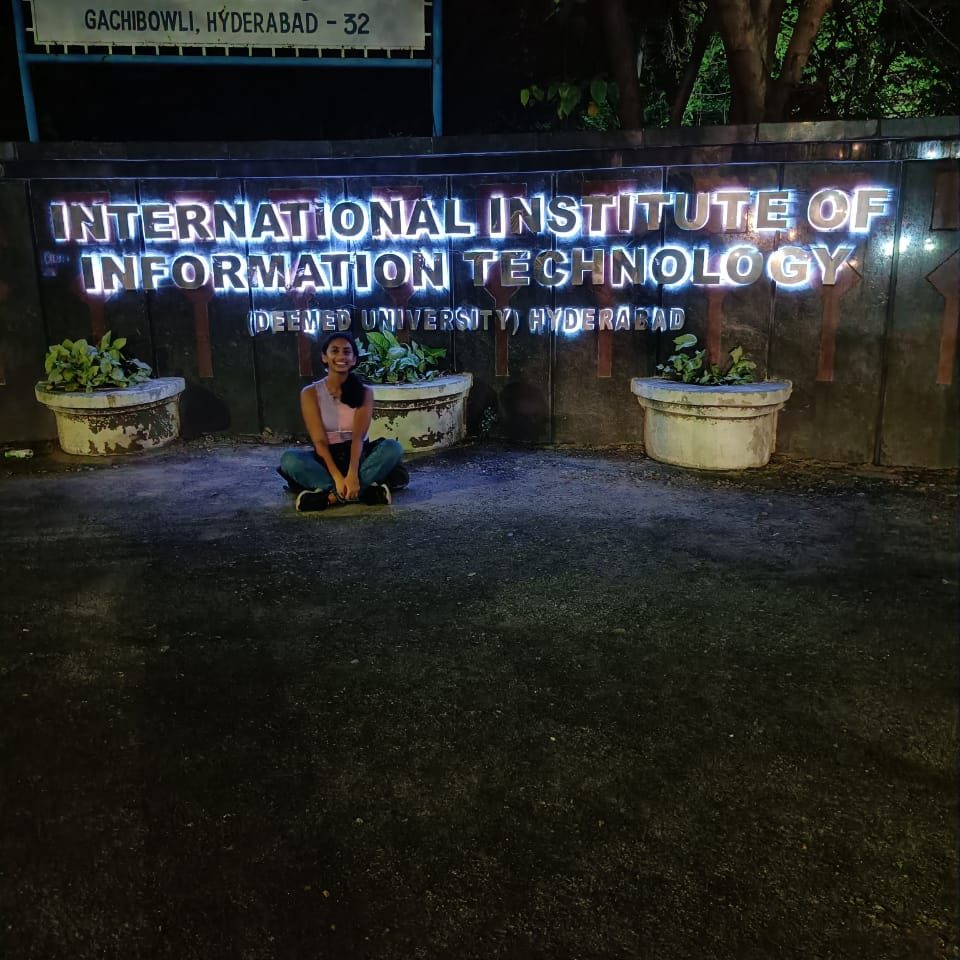 My journey at PreCog had its ups and downs, but I'm truly grateful to be a part of this lab and build relationships with its amazing, bright people. I've learnt lessons and skills that will help me in so many different ways both in my career and personal growth. As a PreCog Alum, I hope to achieve great things and continue to focus on making a positive impact on society through science and technology!