Excerpts from "My Life in Full: Work, Family, and Our Future" by Indra K. Nooyi
As I was reading Blackstone / Steve's story (my blog), I got stumbled on Indra Nooyi's story; such books instantly strike a cord with me. Book was so engaging, that I finished the book in Jan itself, i.e. 2 books in a month, not very common these days 😛 Was fascinating to read the book that has reference to Chennai a lot, my hometown too! My last book with so much of Chennai reference was Biography of A R Rahman (my blog), there is something lovely about reading books / personalities that has roots to Chennai! I loved the reference to Thata (grandfather in Tamil language) in the book. Book was very engaging, sharing some of the most interesting lines below. #Book2of2022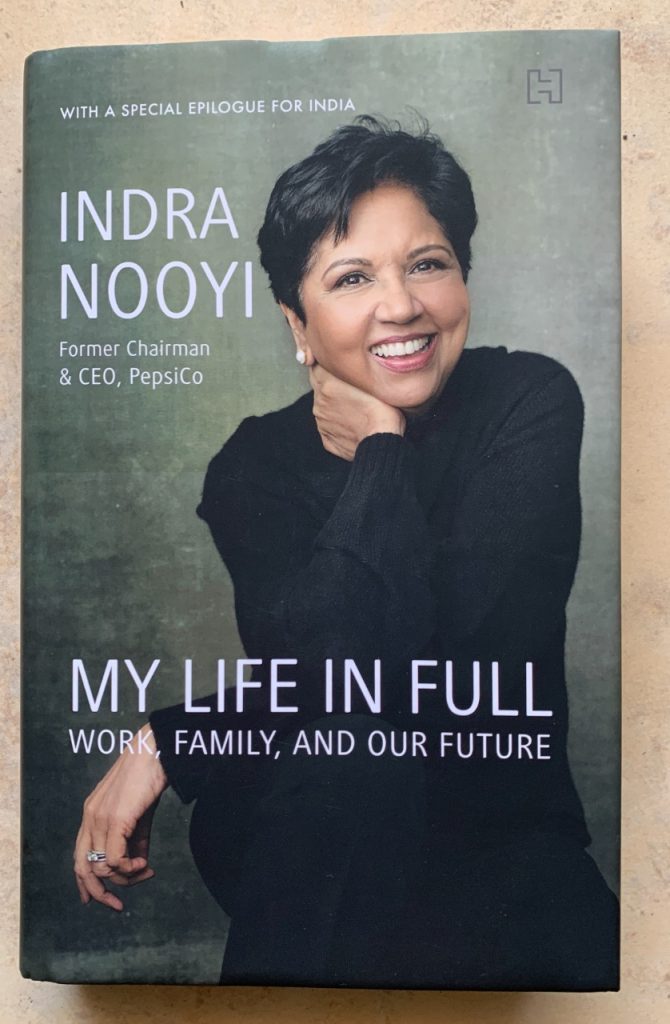 [Page Xiii] I think the fundamental role of a leader is to look for ways to shape the decades ahead, not just react to the present, and to help others expect the discomfort of disruptions to the status quo.
[4] My childhood was not a world of "Great Job!" it was more like "That was so-so" or "Is this the best you can do?" We were optimized of honesty, not false encouragement.
[7] Greek philosopher Epictetus's saying "We have two ears one mouth so that we can listen to it twice as much as we speak."
[57]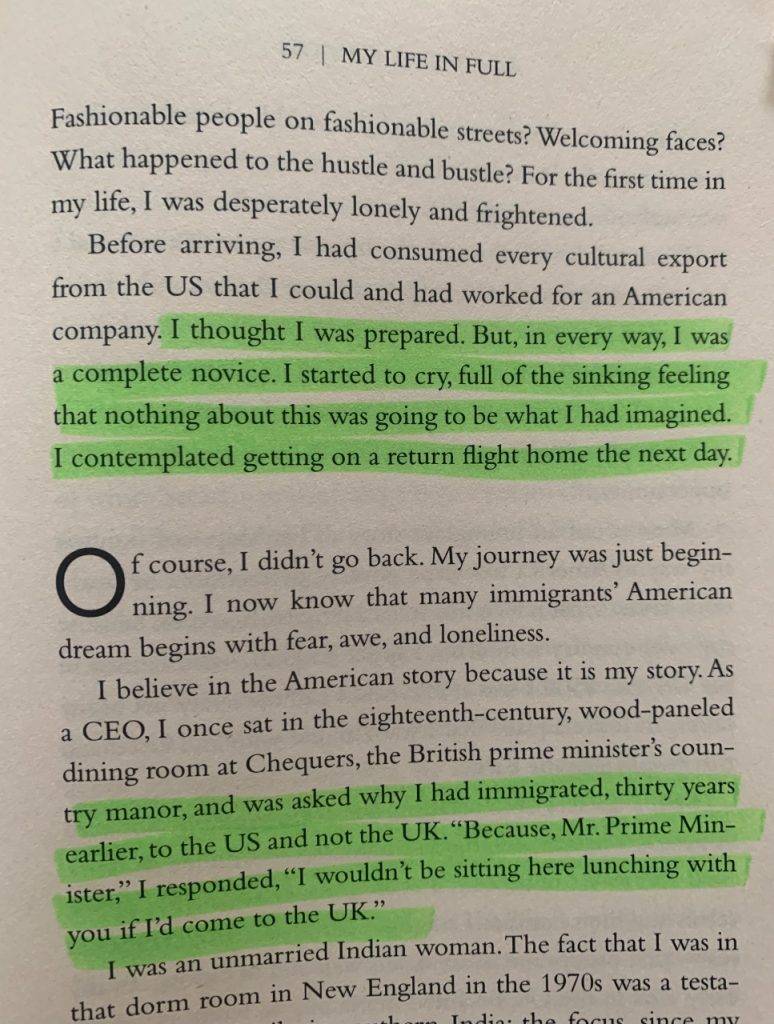 [106]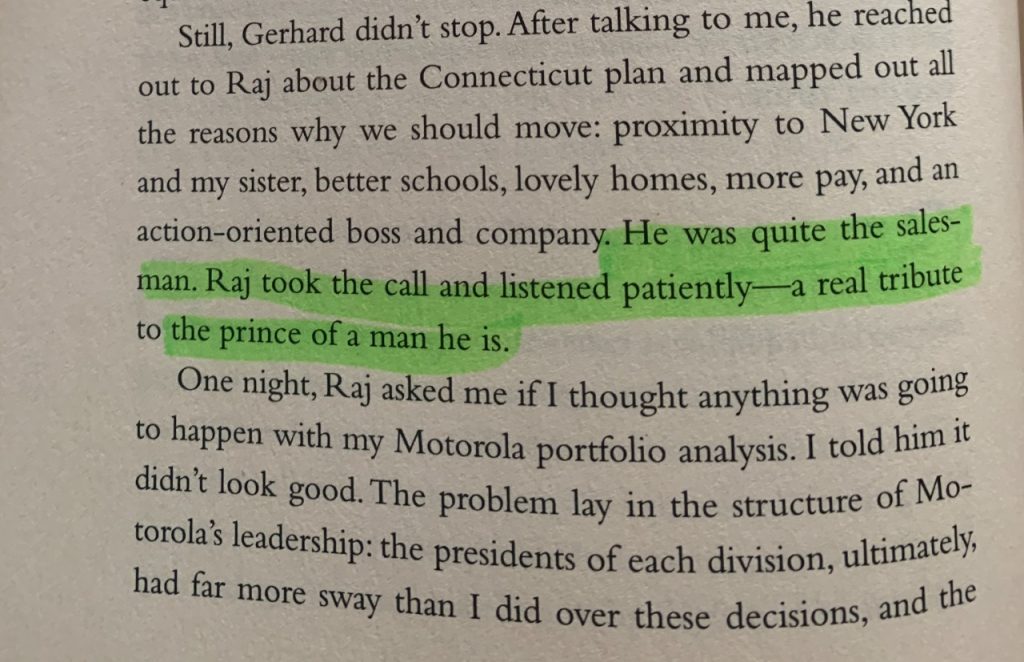 [182] Often, Raj would tell me, "Your list is always PepsiCo, PepsiCo, PepsiCo; then your kids [as if they were only mine]; then your mother; then, at the bottom, there's me." He was right. But my joking response was "At least you are on the list!"
[184] The trappings of leadership in our world —- money, travel, meeting famous and fascinating people, beautiful living and workspaces —- become easy to adapt to and accept. But true leaders must keep their feet firmly rooted to the ground and focus on responsibilities of their job.
[214] This kind of pulling together to address a societal issue was very encouraging to me. It is possible. It just doesn't happen enough. Private industry —- with its incredible ability to move fast and efficiently —- in partnership with the government, with its broad mandate, is perhaps the most powerful force we have for positive change in society.
[222] I had to muster the courage to change my mind when the environment changed and required a different approach to business. That was leadership.
[246]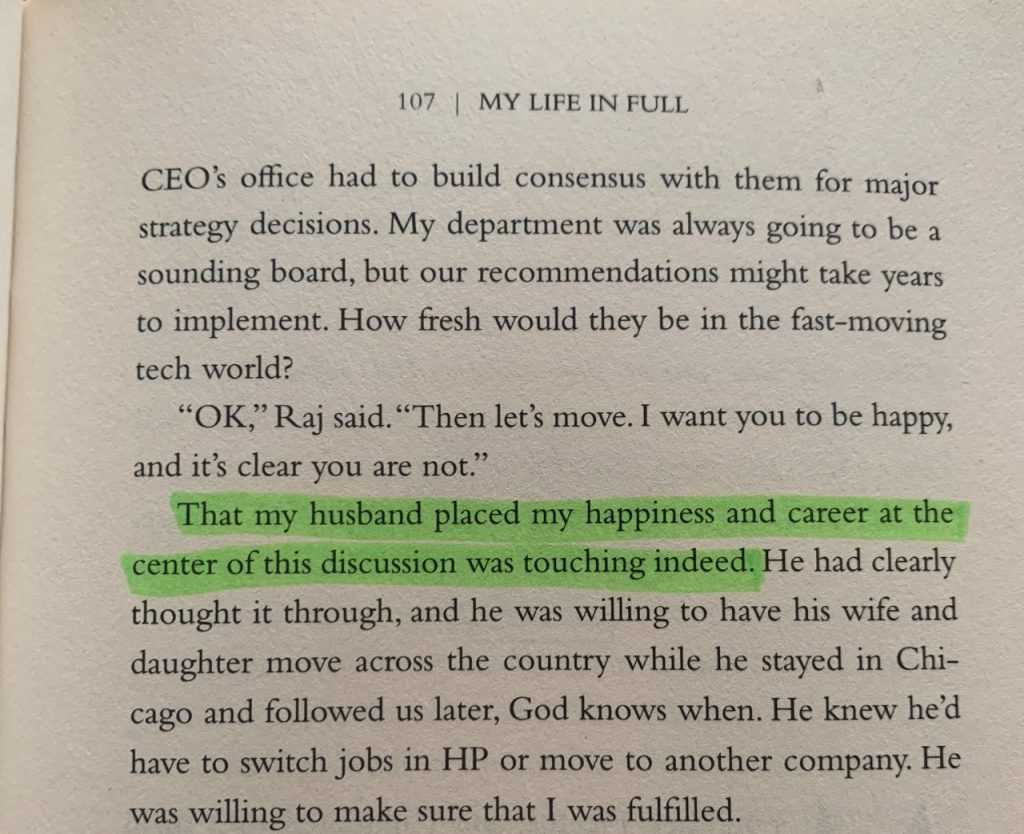 [278] As Professor Rangan describes the course, "Students have to decide whether they want to make just a career or also a contribution."