Power of Teaching & Taking courses on NPTEL!
Fall 2016: I offer the Privacy & Security in Online Social Media course on NPTEL. Dipjyoti Bisharad (B.Tech. #Classof2018 student in NIT Silchar, Assam) takes this edition of the course. He is one of the toppers of the course. We decide he will come and spend the summer 2017 with Precog. I strikingly remember the interview that I did with D for the summer internship, he was not able to connect to the call, he had Internet issues, was trying to move his phone around to get better connectivity for the call.
Summer 2017: D comes to Precog, spends the summer (see the pic below with the internship Tshirt), including making loads of friends; I still remember having loud / funny conversations with D along with other interns / Precogs.

Spring 2019: D was a Teaching Assistant for the #PSOSMonNPTEL edition; he was super active and a highly valuable TA.

Fall 2019: D visits IIITH from BLR to discuss his graduate school plans. I write LOR for his grad school admissions for Fall 2020.  
Dec 2022: I get a message from D with subject line "Graduated with MS CS from Georgia Tech" & "Looking back, I believe my internship at Precog made me motivated for higher studies in first place, and without that, I probably would never have been here. It was kind of a pivotal moment of my career and it all started from the PSOSM course." Below are the pics from his GaTech graduation ceremony + GaTech campus.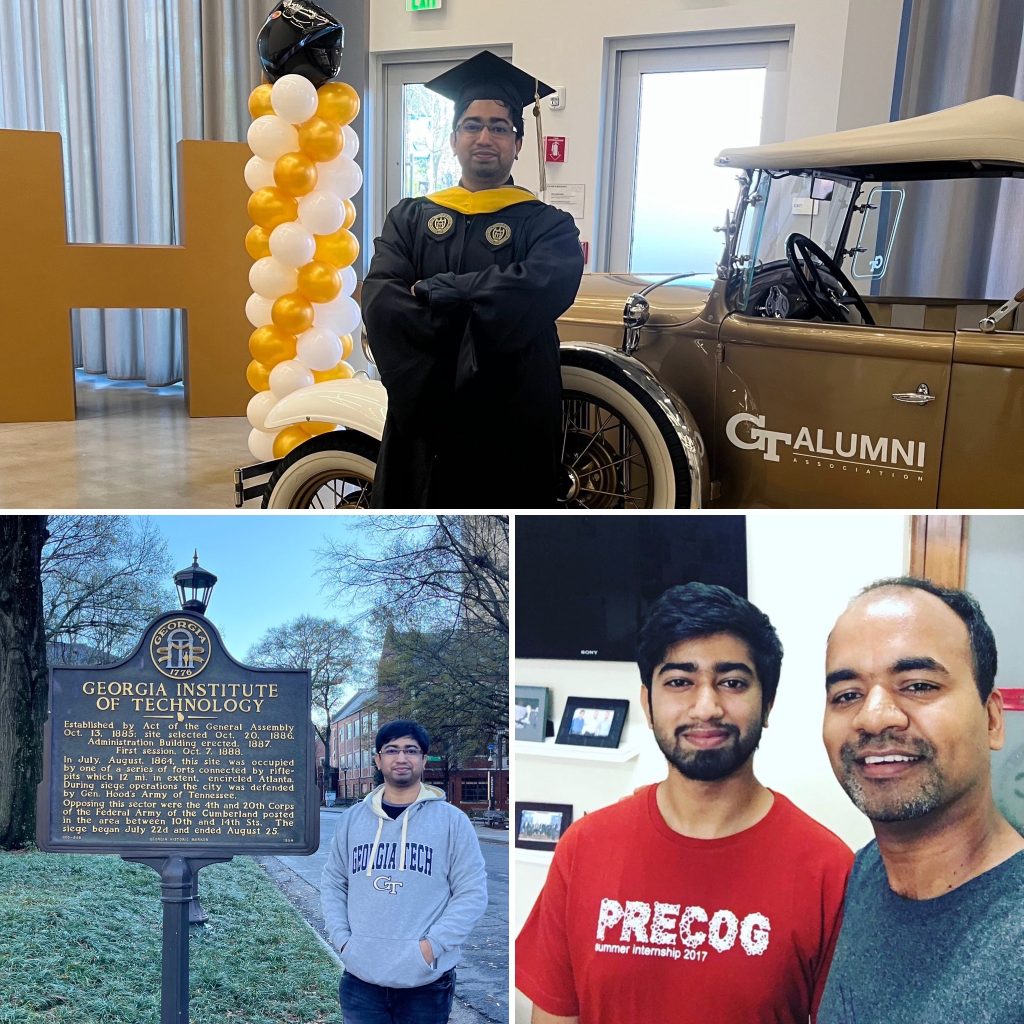 My takeaway: I am super elated to see D's story from NPTEL course to MS in CS from GaTech! Thanks D for sharing the pics and sending the note about graduation; I am sure you will excel wherever you go. Continue rocking!